Disability Brokerage Services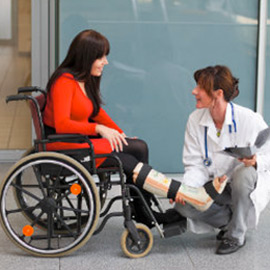 Most of your clients don't realize how important disability coverage is until after they are too sick or injured to return to work. The chances of becoming disabled are higher than they think, 1 out of 3, and the effects can be devastating. With our assistance, you can address this issue with your clients with confidence that you are offering the most competitive options!
Wholehan's Sales Team possesses the knowledge; and we represent the best providers in the industry. You might be asking "Why should I bother selling disability coverage to my clients?" The answer is: because regardless of their occupation, THEY NEED IT.
Online Disability Tools